Timeline & My Role
2 weeks

|

​​​​​​​
Aug 2015
Group P

roject | 
Limon Zhang (Visual Design & Interaction Design) 
Atom Ye (Web GL & Algorithm) 
Michelle Yao (Interaction Design & Front-End Development)
Featured Show |
Centre For Digital Media IDEA-X 2015
「The Dream Painter」is an interactive Website published in 2015, it was a summer session project
(2 weeks)
during my study in the Centre for Digital Media(SFU). 

As an interactive website with visual shock, my team and I  expect that The Dream Painter could not only be a chic visual website, but  also to provide more inspirations or use as wallpaper as well as other visual uses, even for further business use like graphics production or an online Plug-in for designers's daily works and inspirations.

As an old saying goes in China "What you dream at night reflects your thought of the day," The website is projected to allow the user to upload a life photo of theirs, thus generating a whole brand new interaction page which due to the 5 colors of their photos. This generated motion could interact with user's mouse move or gestures.
It was the spectacular works of
Ruslan Khasanov
, a
visual artist from Russia, inspired me and my team. After we observed her works done with pigments, oil, and soap, those three elements create wonderful pictures together, it seems dreamy and romantic.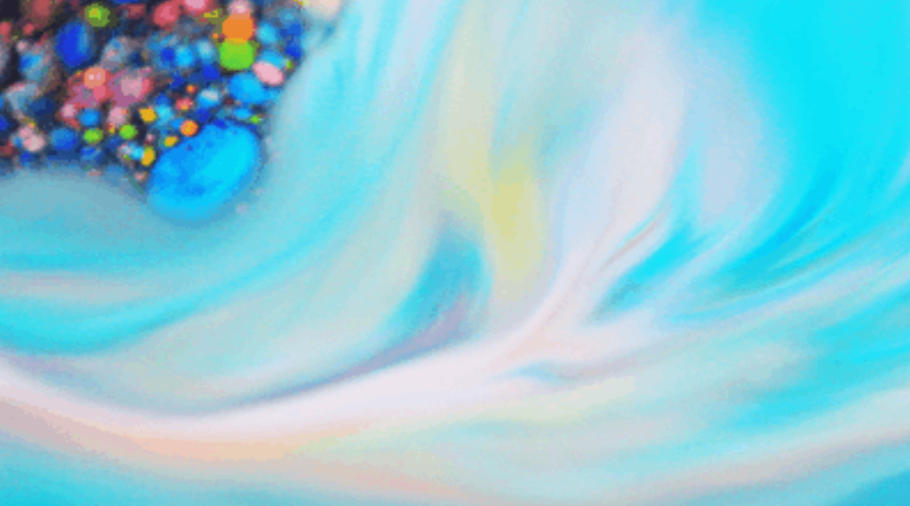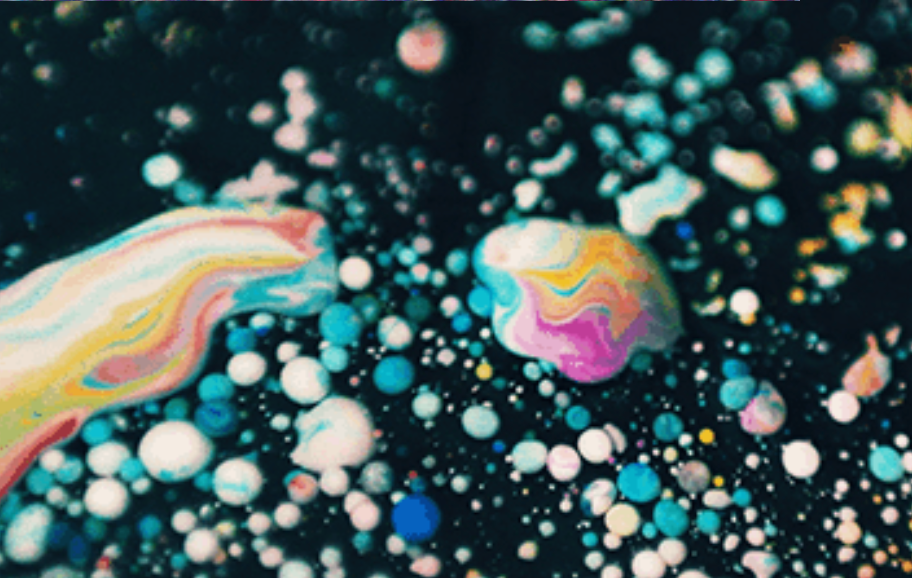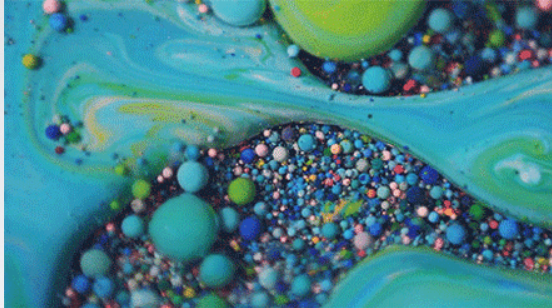 II. Process & Design Research
After group discussions & brainstorming, we decided several main themes we would like to conduct further researches.(See below)
During the daily works, we worked out the research methods and some basic instructions to works on later.As we decided to make an interactive website, though the whole design theme remains uncertain, we are fully motivated by this program;)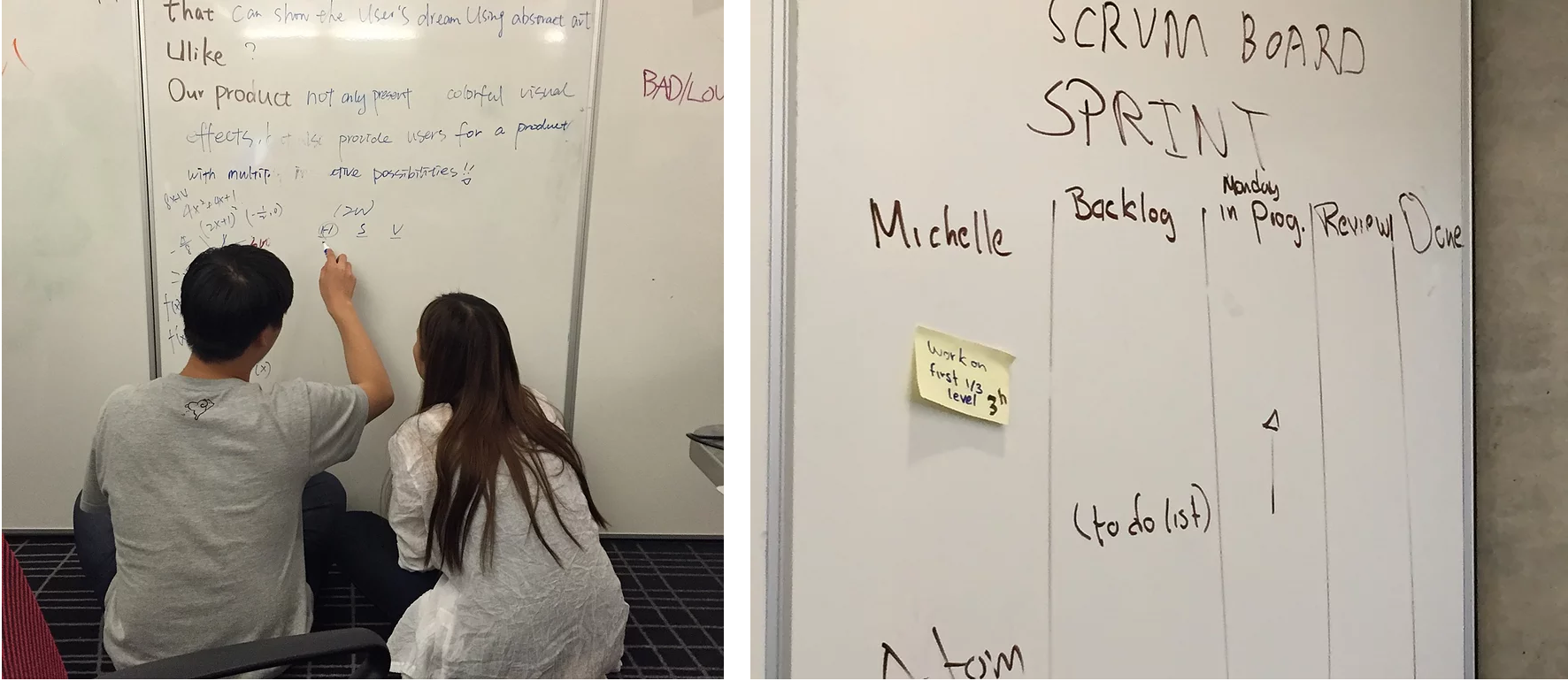 III. User Testing & Refine
User test for the physical prototype.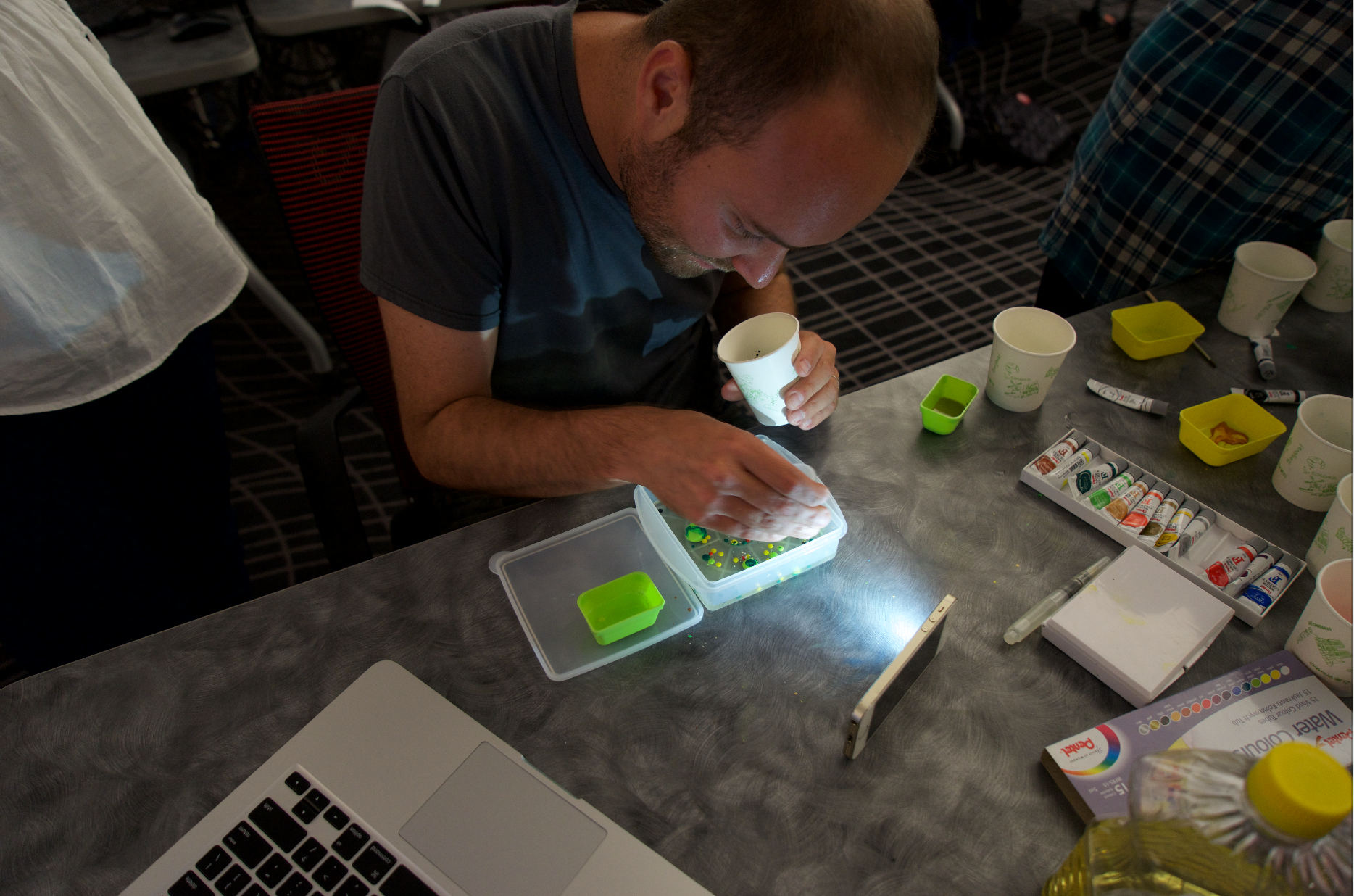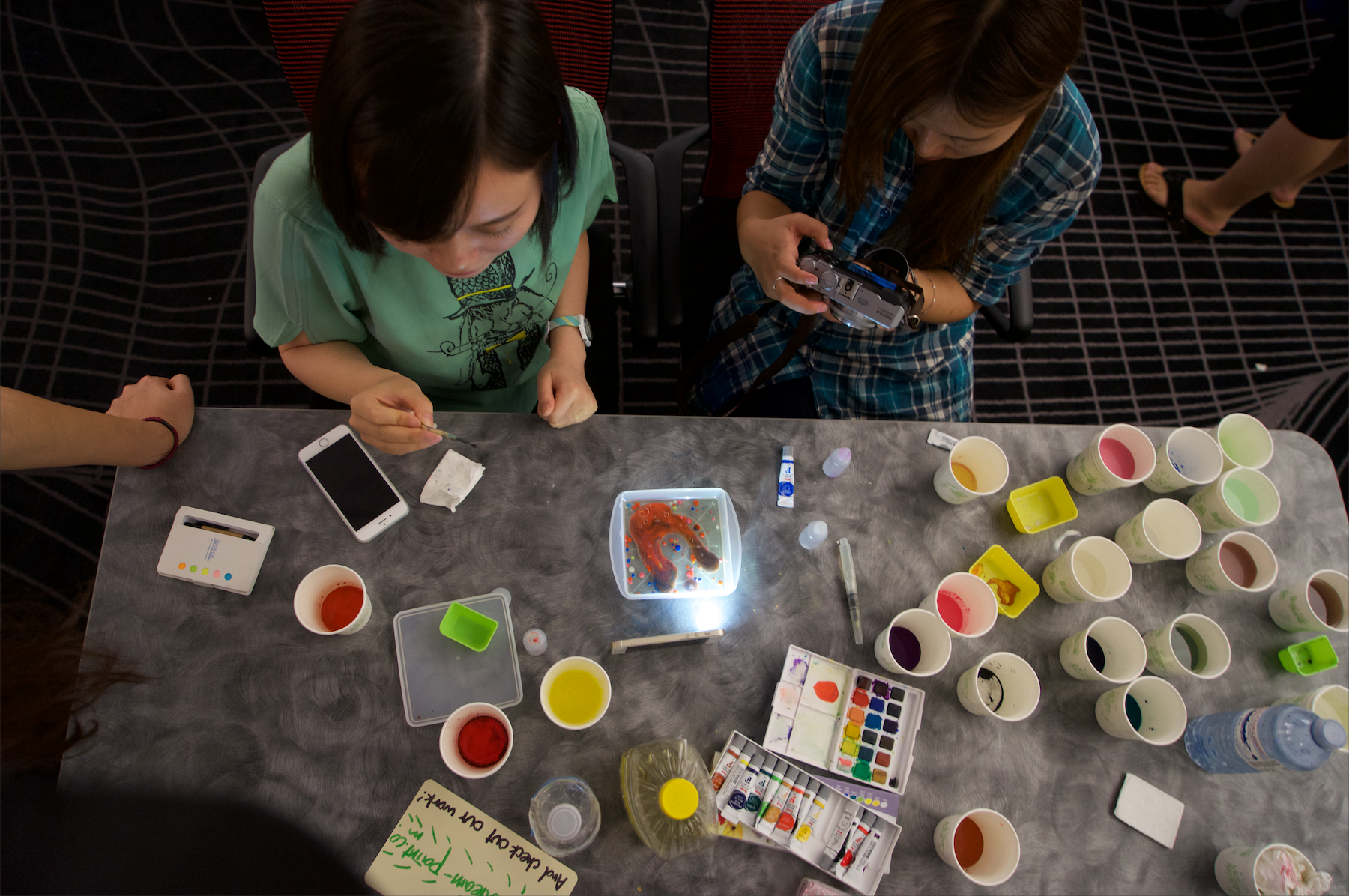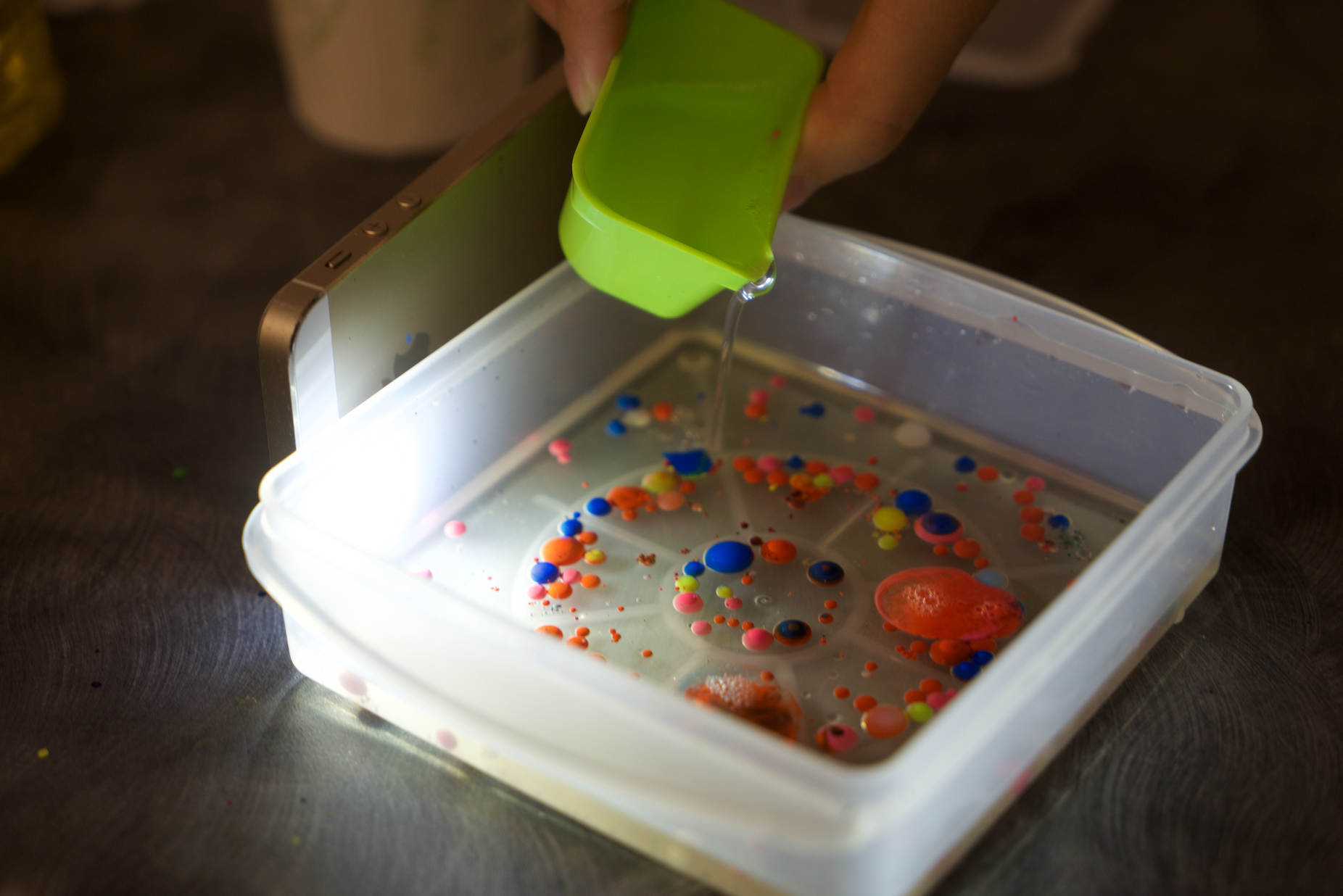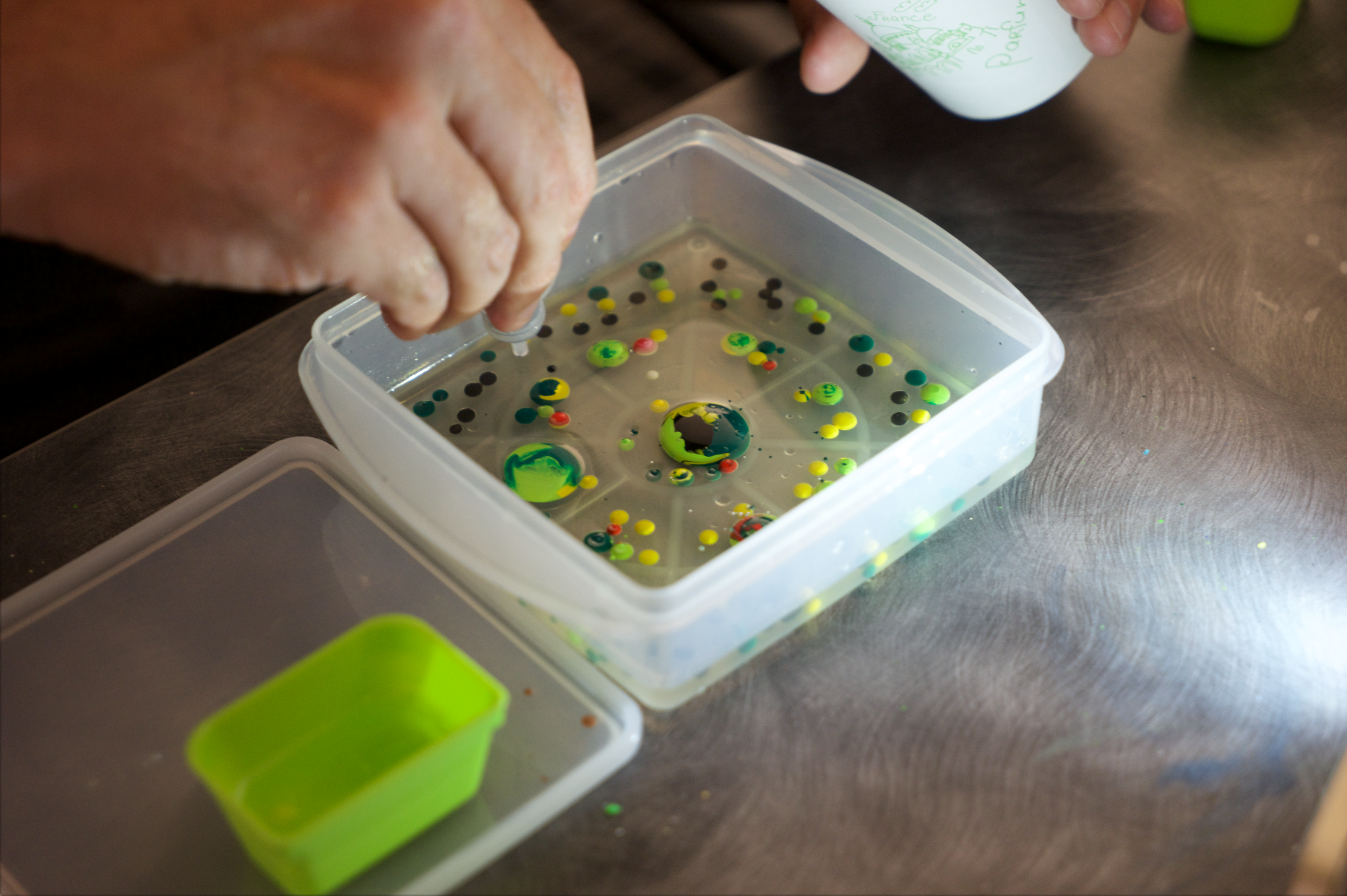 IV. Visual Design & Final Product
When we get down to visual design, we confirmed the format we would like to generate: The main elements(as a ball), few surroundings(as the triangles in the picture), and the overall colours and atmosphere, expressing the dreamy feelings and emotions.
The Ball could be seen vigorously on the starting page, becoming clear gradually with the upload process.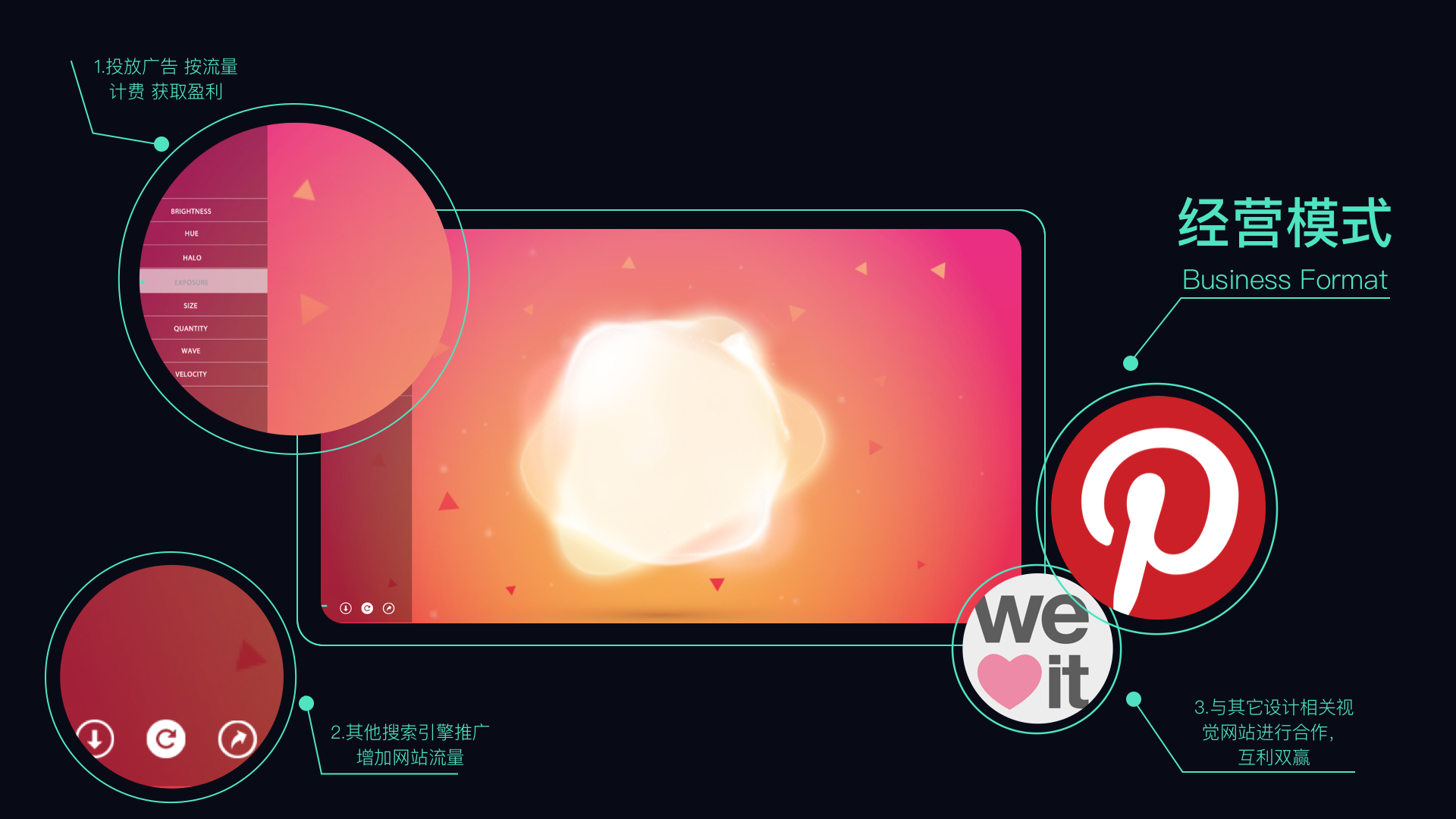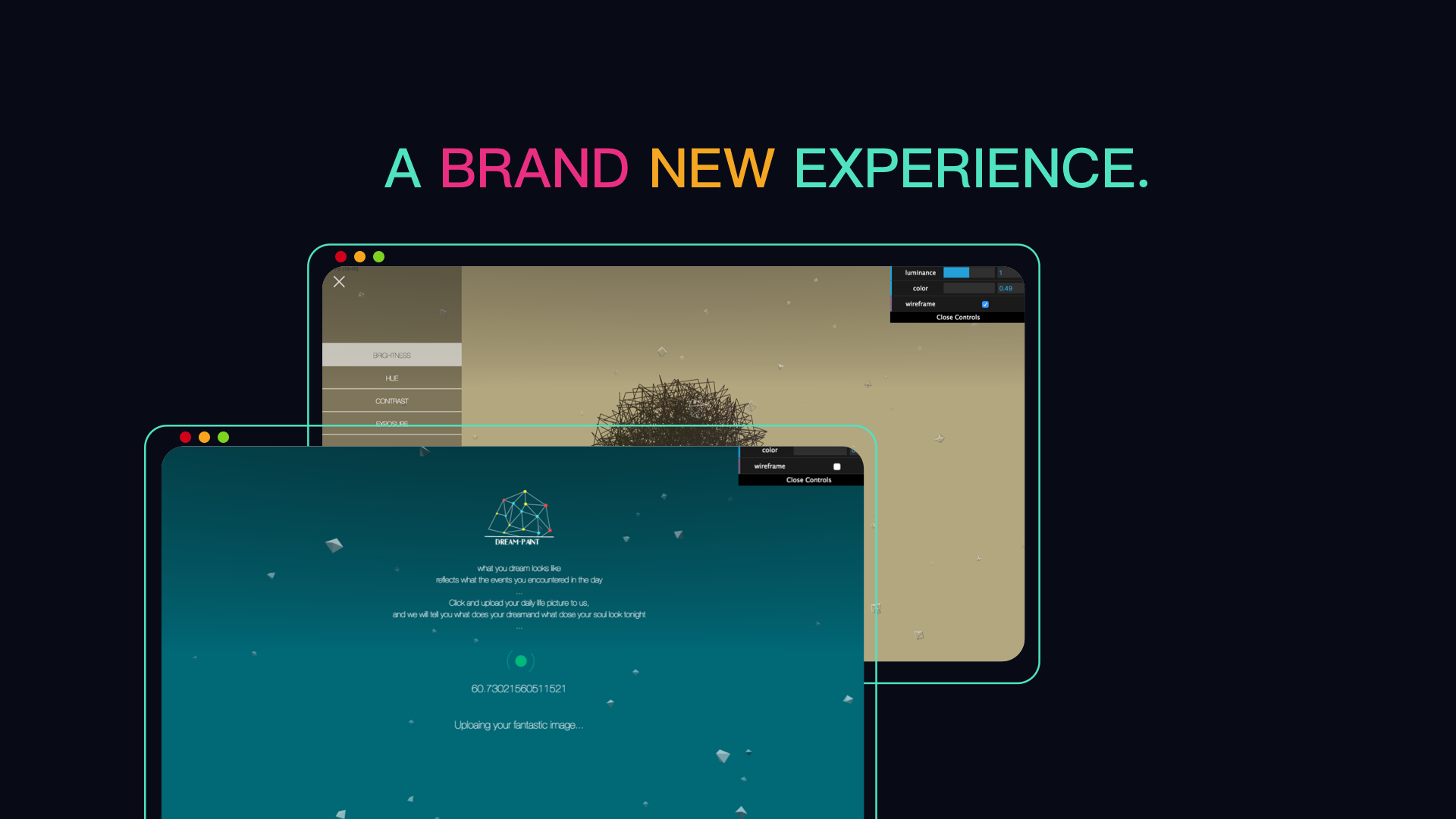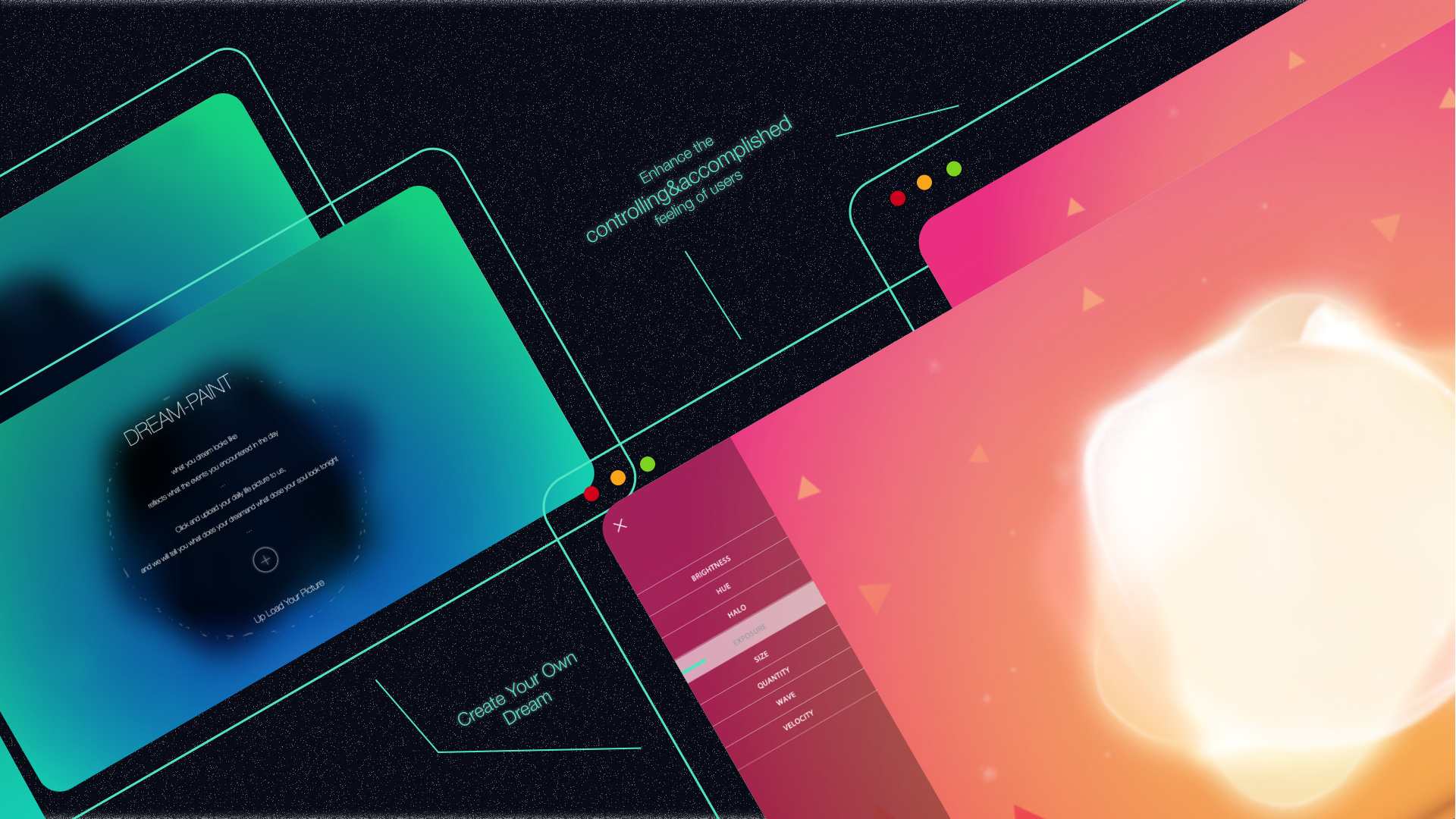 After the 2-week design and development, the dream painter's website: 
http://dream-paint.com/
 launched! Although it's down now after nearly 4 years (well we were not rich enough to pay for the server on time;p), play the video below and experience how "dream painter" works!
We hope that it could not only be a visual website for fun, but mostly could provide more inspirations along with business profits to designers or visual artists, even maybe developed into a plug-in like low poly or Adobe Color CC someday;)