In the Sep 2017, I became a Research Assistant at Emily Carr University's
Health Design Lab.
I work on a project called
MindfulGarden
. Which is a digital health platform that interacts with patient voice and gesture to
de-escalate anxiety and aggression in delirium/dementia within the first 24 hours of hospitalization. Our team design for the attached interfaces which used by caregivers, to let them control the MG device and personalize some visual backgrounds.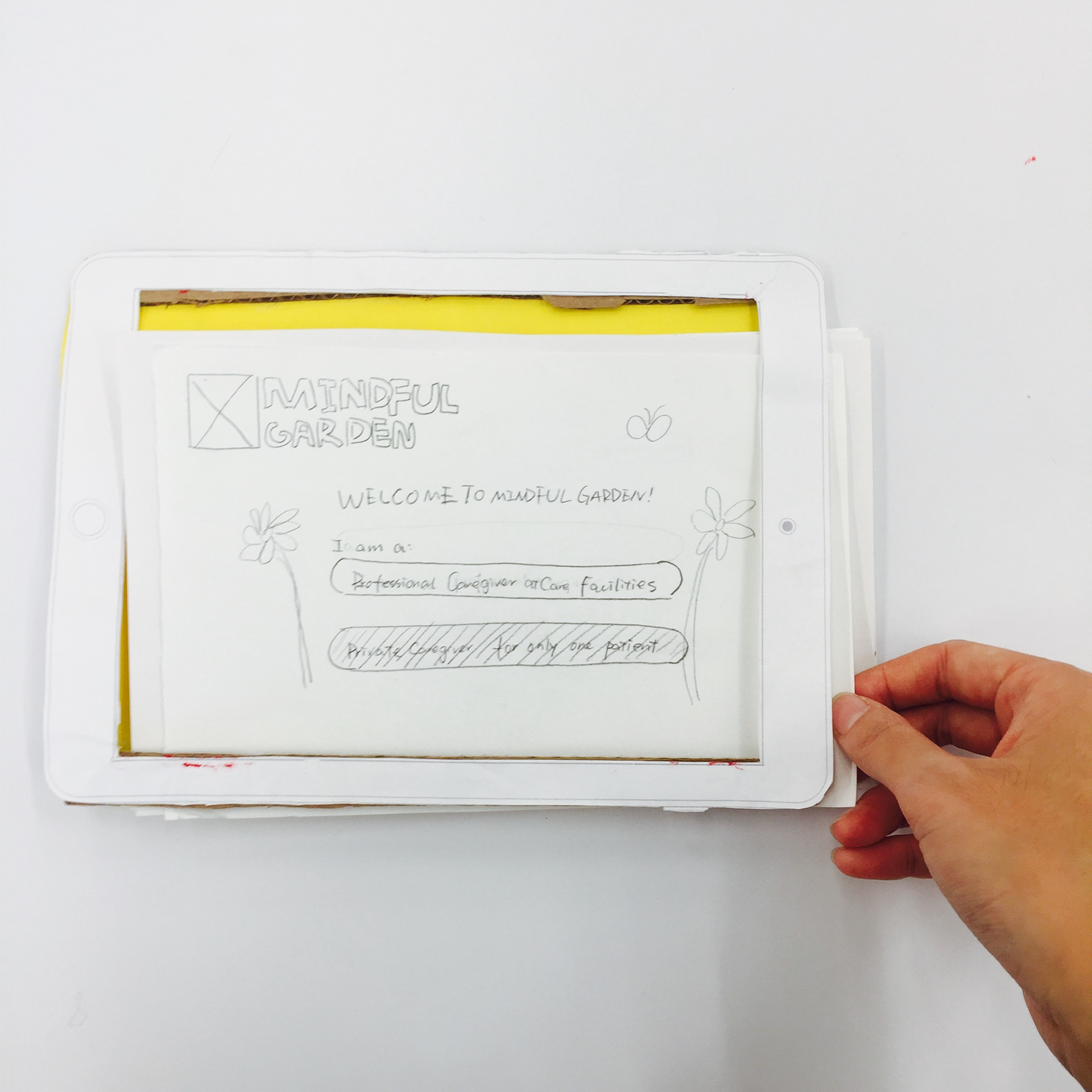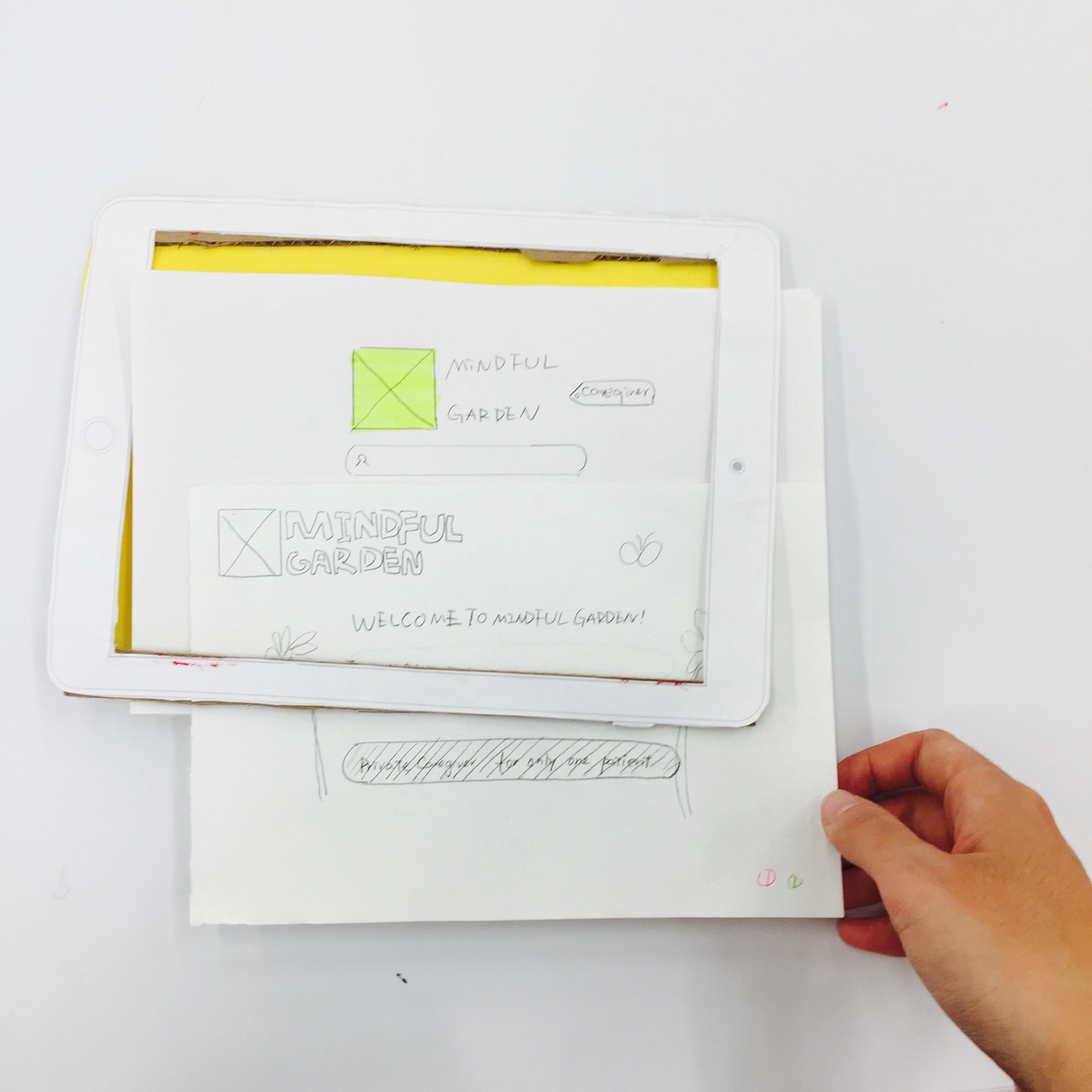 Process
This RAship, our client is the
MindfulGarden
from BC. As a start up focusing on using interactive digital technology to help people with dementia/delirium to calm down without acting aggressively, so the medical treatment can be done smoothly with nurse/caregiver in the hospital or their carers at home.
Our client wish we can design the user interface for the control protocol of the user (the carer). This real-world problem for healthcare made me realize sometimes ethics and limitations are also a part of design projects.
We followed a series of human-centered design methodologies, including personas, user journey mapping, user scenarios, usability testing, to design the product.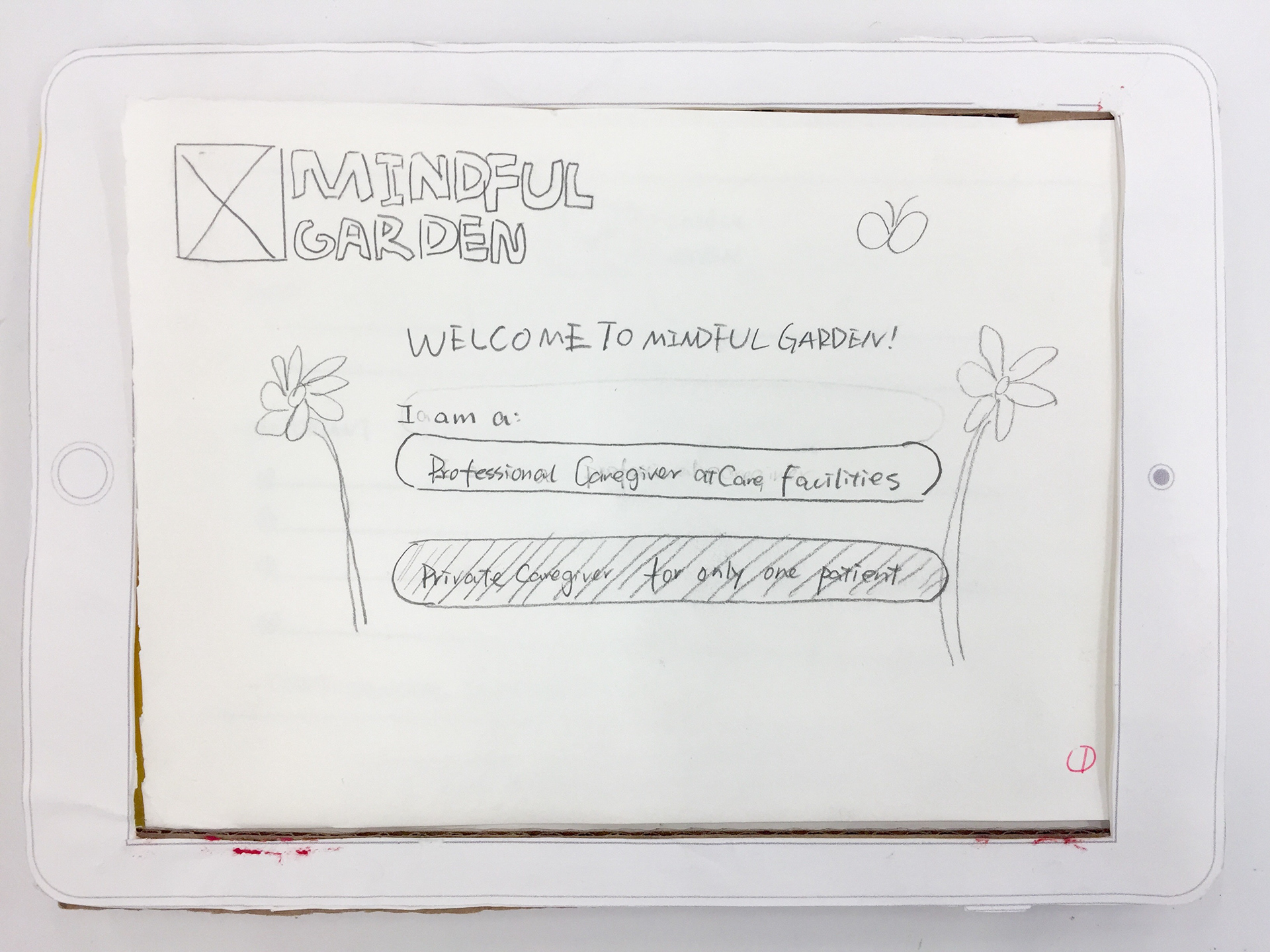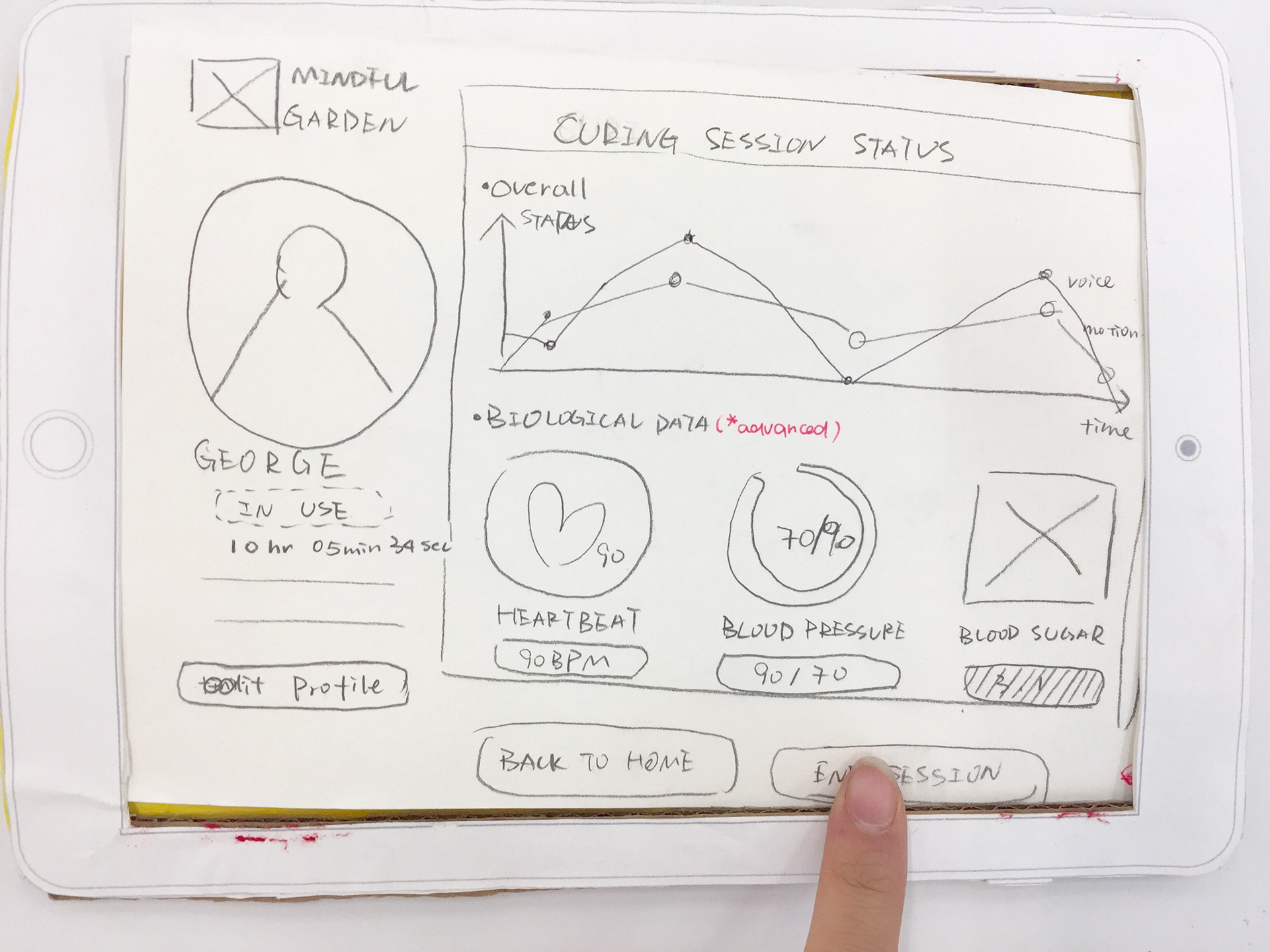 Low fidelity prototypes we did, to show client our design ideas.